Seminar on seaweed exploitation and cultivation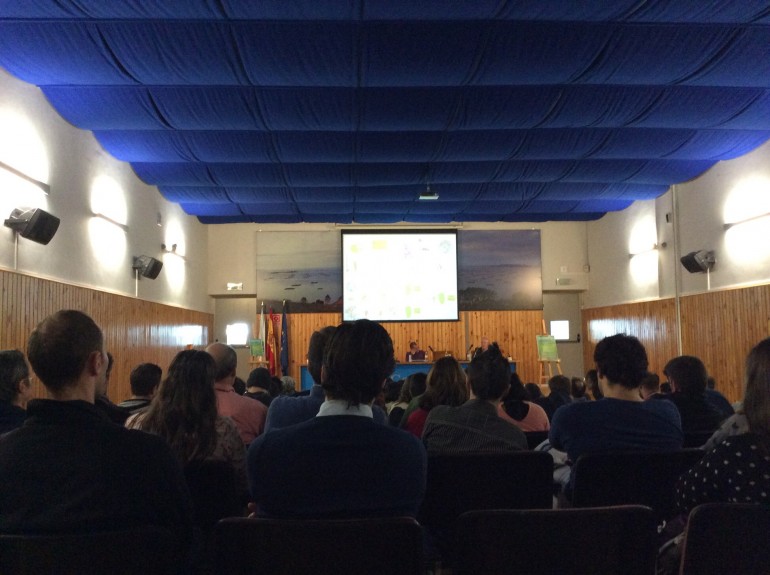 TEPSA technicians took part in the seminar on macro-algae exploitation and cultivation organised by APROMAR
On the 19th November, at the Galician Aquaculture Institute, IGaFA, a seminar was held in order to present the results obtained in the project: EVALUATION OF THE STATE OF EXPLOITATION AND SUGGESTIONS FOR SUSTAINABLE MANAGEMENT AND MACRO-ALGAE CULTIVATION IN THE REGIONS OF ANDALUCIA, ASTURIAS AND GALICIA. The event was promoted by investigators of the Untiversity of A Coruña (Dr. Javier Cremades Ugarte), the Principalty of Asturias's Fishing Experimentation Centre (Dr. Eva María Llera González), the IFAPA-Toruño (Dr. José Pedro Cañavate Hors) and the consultant and technical project coordinator, D. Juan Manuel Fernández Aldana.
IGAFA seminar on algae cultivation
Seaweed cultivation is an emerging activity which will become a breackthrough in the aquaculture sector, and TEPSA's technical team is aware of the importance of the conclusions derived from these investigations which regards to the activity's future in Spain.
TEPSA has also taken part in projects in France, supported by private initiatives and public investigation centres, and aimed at adding value and cultivating this resource.
The main issues outlined at the seminar, with regards to the cultivation of seaweed offshore, were:
In order to guarantee sustainability, the cultivation and standarisation of natural extraction must be promoted, in a way that ensures maintaining stable populations, preferably with native species, which shall be exploited without altering the marine environment.
Investigations on biological aspects and the resources that may be extracted from different seaweed species must be continued.
The Integrated Multitrophic Aquaculture (IMA), with seaweed as bio-filters and a supplement for the production of other species seems a good system in order to implement medium-term cultivation.
Useful links: