The work to modernise the "Mar de Flores" fish room has been recently completed
"Mar de Flores" is a bottom longliner that has just modernised its fish room replacing all the wooden boards with TEPSA's plastic boards and the flooring with non-slip plastic tiles.
Plastic boards offer numerous advantages:
Lower weight: Makes assembly and disassembly easy, as well as reducing energy comsumption.
They do not absorb humidity: (Therefore less energy and time is needed to cool down the fish hold compared with wooden materials.
They can be washed easily: High density polyethylene is a material of food grade quality, for it is non-porous and it is easily washed.
They do not need to be painted or treated: Polyethylene resist humidity and salt water corrosion; it does not need any additional treatment.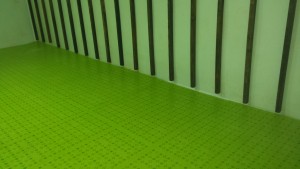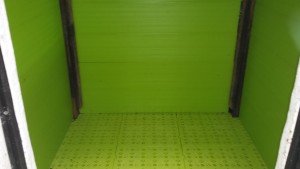 As for the floor tiles, their main advantages are:
Nestable: they have a dovetail system which makes their assembly easy.
Non-slip: their surface, with non-slip points, prevents slipping, even when they are wet.
Ventilated legs: Perforations have been placed on the legs allowing the circulation of air in all directions. They minimise energy consumption.
High resistance: They have thick walls that make them very resistant to impact, even at freezing temperatures.
In the last 5 years TEPSA has changed the fish holds of more than 500 boats, which have changed their wooden lockers and floorings with the plastic boards and tiles of safe food use manufactured by TEPSA.
For detailed information on our plastic carpentry products, please do not hesitate to contact us.
More information on the "Mar de Flores" longliner.