The quickest and most economical way of marketing fish
Division responsible for manufacturing reusable plastic crates made with high density polyethylene (HDPE) for the fishing industry.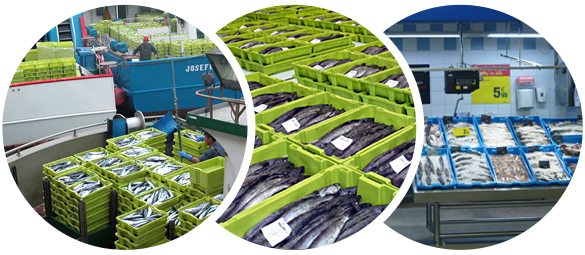 Efficient technology at the service of Aquaculture
Line of products aimed at aquaculture sector and marketed under the FLOTAR brand name.
The most durable option in exposed and humid environments
Line of products made-to-measure created to substitute wood for plastic high density polyethylene (HDPE) profiles.
BLOG
In our blog you will find the latest news about the products we develop and about the activities in wich our company is involved.
You will also find a news archive reflecting TEPSA's activities over time.
New lantern nets for pre-growing and growing of bivalve mollusc The new lanterns destined for the aquaculture sector have...

TEPSA, Naberan and a French oyster Farmer have developed a novel system for oyster cultivation in baskets which is able to support open sea conditions. Throughout next year follow-up and optimisation of the structure will be carried out with the aim of completing a farming concession next year.
SUBSCRIBE TO OUR NEWSLETTER
And you will receive TEPSA news on your e-mail.