The quickest and most economical way of marketing fish
Division responsible for manufacturing reusable plastic crates made with high density polyethylene (HDPE) for the fishing industry.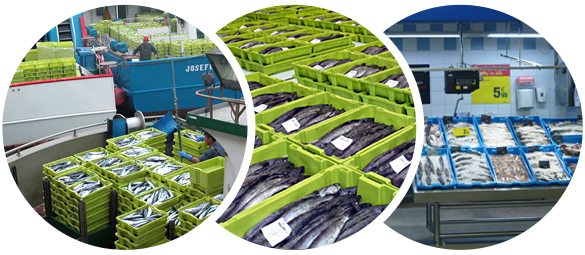 Efficient technology at the service of Aquaculture
Line of products aimed at aquaculture sector and marketed under the FLOTAR brand name.
The most durable option in exposed and humid environments
Line of products made-to-measure created to substitute wood for plastic high density polyethylene (HDPE) profiles.
BLOG
In our blog you will find the latest news about the products we develop and about the activities in wich our company is involved.
You will also find a news archive reflecting TEPSA's activities over time.
Equipamos el buque Beothuk con suelos, mamparos y estantes de HDPE, más ligeros, higiénicos y duraderos que cualquier otro material.

Las losetas TEPSA para suelos son una solución rápida y sencilla para mejorar suelos industriales Se adaptan fácilmente a...
PLASTIC SOLUTIONS FOR THE FOOD INDUSTRY